We are a new breed of virtual accounting business model. Traditional accounting services are overprice and often under delivered in quality and communication. We don't have fancy offices, high office rents, big salary for suited managers, and expensive espresso machines. Therefore, we are able to pass on the savings to our clients.
We don't just keep your books in order, but we give QUALITY advice on how to scale, reduce cost, become profitable, etc. What we lack from a traditional accounting firm, we make up through hard work, GREAT customer experience, fast communication, real world experience, actionable advice!
We know that outsourcing is not just about cost savings. But the integrity of the work and the on-time delivery is of first and highest priority. Therefore, we strive to exceed your expectations at all levels.
Our management team has a combined of over 50 years of accounting, tax, financial analysis. Our team consist of experienced CPAs, Big Four accountants, senior accountants and bookkeepers.
We often work evenings, weekends, and holidays to make sure deadlines are met. We review work at multiple stages for compliance and accuracy, before the client receives the finished work to assure accuracy. We are experts in QuickBooks, Certified QuickBooks ProAdvisor, XERO, FreshBooks, Wave and many others.
Do your business a favor and contact us today!
Management Team
Vincent Duong – Director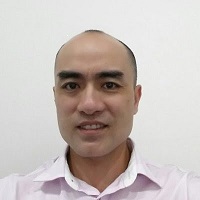 View LinkedIn Profile
Vincent brings over 15 years experience of management, sales and business development, marketing, and operations. He graduated from University of St. Thomas, in Minnesota, with a business management degree. He has owned several small businesses and understands the specific needs of Entrepreneurs to manage their books accurately. He strives to create solutions that are cost effective, efficient, and timely for the small business owner in many industries. His goal is to reduce and simplify the process of bookkeeping and accounting set up for the small to medium size businesses. Entrepreneurs will be less stressed knowing they have their books managed by experts, and they have more time to grow their business. They will be able to have their books managed by experienced professional, and reviewed by CPAs, all for an affordable rate, without the need to hire a fulltime accountant in house.
Jun Wang – Partner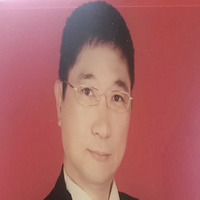 Jun (George) brings more than 20 years of big 4 accounting and tax experience. As a licensed CPA in Brooklyn, New York, he has helped many different companies from private equity firms, Fortune 500, E-commerce, hospitality, Fintech.
Jack Nguyen – Advisor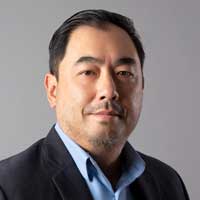 View LinkedIn Profile
Jack is a Canadian Chartered Accountant who has over 20 years of international accounting, finance and investments experience working in Canada, the United States, and Vietnam, in both publicly listed and private companies. He has served clients in fund management, banking, insurance, manufacturing, health-care, hi-tech, real estate, mining and not for profit industries.
Roseanne Castro – Advisor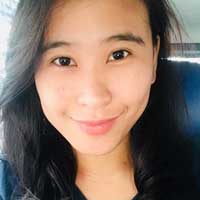 Rose Castro is a Certified Public Accountant (CPA) who has more than seven years of working experience with Australian and US companies. She excelled three years at KPMG as a tax accountant. She loves pets and has over 7 dogs of all different breeds.
Jen David – Advisor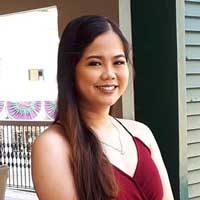 Jen David is a Certified Public Accountant (CPA) who has more than 5 years of accounting and auditing experience, IFRS, and US GAAP. Industry exposure includes manufacturing, engineering, finance, BPO, private equity, and airline. She is detailed oriented, with strong competencies with internal controls, reconciliation, forecasting, budgeting, and financial analysis.
Gia Rivera – Advisor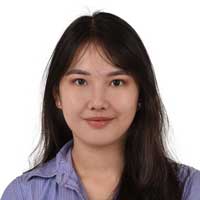 Gia is a Certified Public Accountant (CPA) with more than 3 years working in diverse financial positions. She is also a former Senior Auditor of Deloitte. She has experience in industries such as Financial services, Manufacturing, Merchandising, and Logistics. Her other key competencies could be mentioned such as maintaining financial records, managing budgets, risk assessments, and business strategy reviews.
Mirazol Sumodobila – Advisor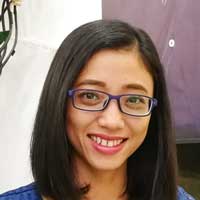 Mirazol is a Certified Public Accountant (CPA) with almost 8 years experience of working at multinational firms in fields such as logistics, Ecommerce, and healthcare. She has a positive outlook in life, loves to travel. She likes to go to the beach, exercise, free diving, biking and badminton.
Ana Tran – Marketing Manager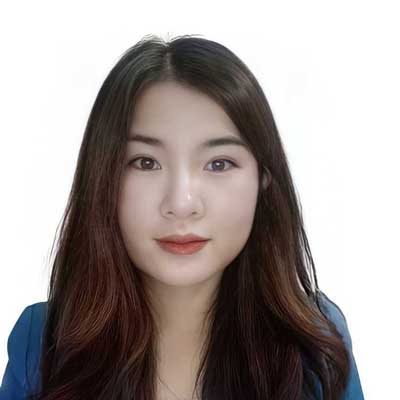 Ana loves working with clients from all over the world. She enjoys new challenges and finding the best solutions for any tasks. She's a great multi-tasker, managing multiple marketing channels, in US and Vietnam.


Charities we support

We believe that success in life is not just achieving monetary success, but how much we can contribute to society and give back. We try to remind ourselves daily, that we are very fortunate to have the education, and opportunities that many orphans and the poor don't have. We are blessed to work with amazing organizations and charities to help improve the lives of orphans and poor children in Vietnam.
Listed below are some organizations that we are proud to be in support of: GO.BE.HOPE